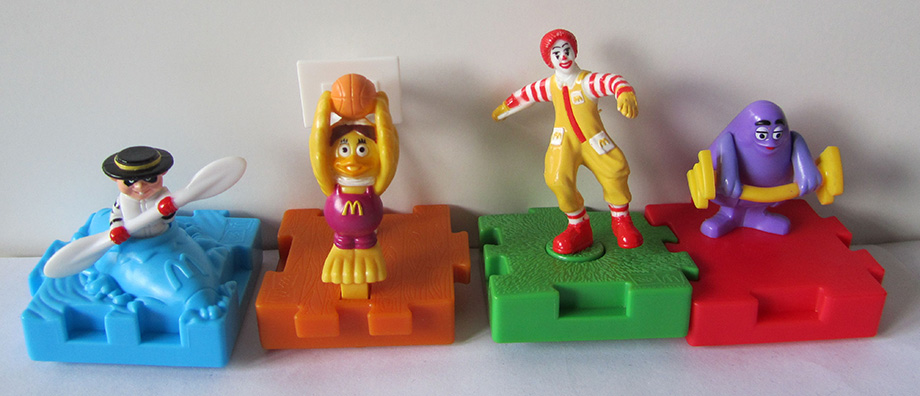 Hello, I am a private collector in Australia. I am not affiliated with any fastfood restaurant. All the pictures have been taken by myself and cannot be copied without my permission.
I am interested in swapping toys. If you would like to get Australian toys and have spare McDonald's toys from other countries, please let me know.
I can sell you toys too, especially McDonald's toys from Australia. I sell mainly through ebay.
You are also welcome to contact me just to let me know whether you found my website useful, if you find a mistake, if you know of sets not mentioned on the website.
I can be contacted atNicole
Click on the fastfood restaurant you are interested in to see lots of pictures of beautiful toys. I try to keep the pages with Australian McDonald's toys up to date, the other pages are still a work in progress.